Monster Hunter Stories - 40 points
A little bit of Pokemon catching and element exploiting, a bit of Shin Megami Tensei monster fusing, some rock-paper-scissors and a boatload of main series references made this my favorite new IP in the role-playing genre in years. Easily my favorite RPG in general this year. Memorable characters, fun and funny animations and
special moves
that give every monster some personality, and
ON POINT
difficulty balancing. I did a shitton of level grinding and many of the game's bosses still pushed me to the brink if I made one or two bad moves. Boatload of endgame content that I'm
still
working my way through, and obligatory crossover DLC like Zelda armor, playable Epona battle partner, etc.
If you're a fan of the main series or want to see a different take on monster catching, it's a wonderful surprise.
~~~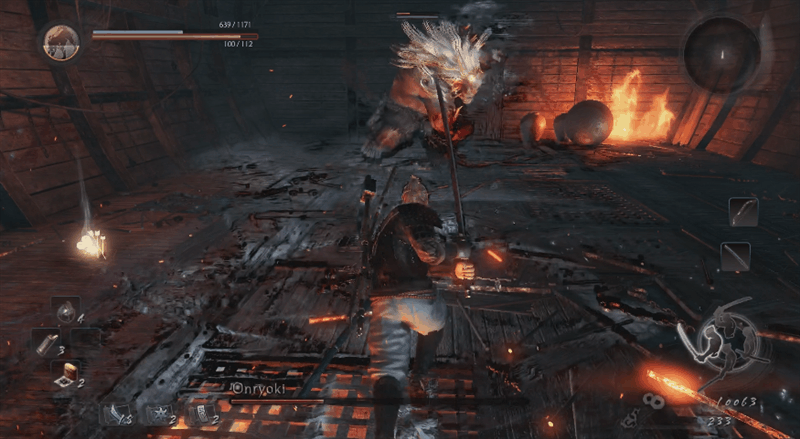 Nioh - 40 points
Oh my God, Nioh. I completely forgot this came out only last year. Take Demon's Souls, set it in medieval Japan, and add a shitload of complementary battle mechanics that, when competently used together, make the game play more like Devil May Cry or Ninja Gaiden. Seven completely unique weapon types (that are broken down further into subtypes), weapon skills, weapon stances, ninjutsu and onmyo magic, guardian spirits that act as both stat buffs and special moves. Stylish action meets the Souls series with a little bit of lootwhoring, and I adore it.
~~~
Atelier Firis: The Alchemist and the Mysterious Journey - 20 points
Long been referred to as the "cute girls doing math" series, I typically skip these RPGs since they can be kind of samey and too much of an animeish cutesy overload. Atelier Firis is still very much like its predecessors and does its best to be adorably saccharine, but I ended up forgiving it because of all the other stuff it got right. Namely, its no-stakes story (seriously, I can't overstate how nice it is to play an RPG where NOTHING is on the line besides one minor's ability to leave the safety of her hometown and her loving parents whenever she pleases, or that the final boss is a vocational exam), its
utterly infectious music
, its eerily accurate translation of 2D art to polygonal form (Atelier has been doing this for a while now, but it's getting to the point where it's almost weird how
true to form it is
), its decently fun jigsaw puzzle style alchemy system, and a perfectly serviceable battle system filled with well-adjusted and well-meaning party members who only want to help Firis pass her exam.
If you want to play a mellow RPG for once, I think this is absolutely worth trying. After having just Platinum'd Bloodborne, all I can think about is just playing something turn-based and chill like Atelier Firis.
I'll continue to add to this if I get around to checking what else I beat that was new this year.
Jam it back in, in the dark.