I guess it's not really that strange after the fairly successful (nearly 1000 copies sold wowowow) release of
Beggar Prince
last year! Built from the ground up, 'Tavern RPG' is extremely early in development, I mean, Tavern RPG isn't even its final name. But the team's already claimed they want the visuals to match some of the more high-end SNES RPG's. I have no doubts, because after all, Blast Processing rendered Toy Story and the dinosaurs in Jurassic Park. There's a
gigantic army of text warriors here
, where Sega-16 interview the development team. Seems they're focusing more on the Mega/Sega/Night Trap CD version, since discs are obviously cheaper to produce.
Quote:
Sega-16: Tell us about the story and the characters.

Tulio: So, you want some spoilers... let's see... Everything starts in a peaceful day and you end up having to save the world. Is that it? (laughs). I'd say that we came up with a pretty complex story for at least forty hours of gameplay, hopefully more. We don't have a big character turnover, it is more like Lunar in this aspect. But thanks to Zable's review we were able to develop a deeper story and personality for each character.
Quote:
108 Stars: Basically the battle system is turn-based and viewed from the side. You have all the standard commands like "attack, magic, item and run." The party consists of five characters at a time, probably some of those will be AI-controlled during battle. For unique special features, nothing is decided yet; we'd like to have something... we have talked about it... but Fonzie must see if he can get it done with the memory limitations we have.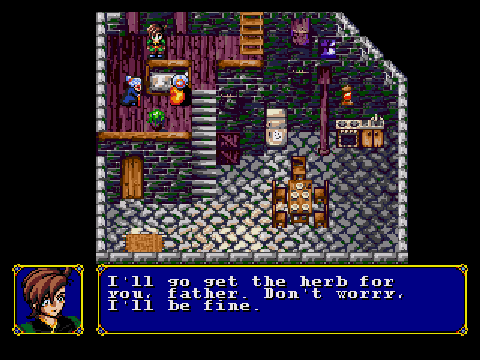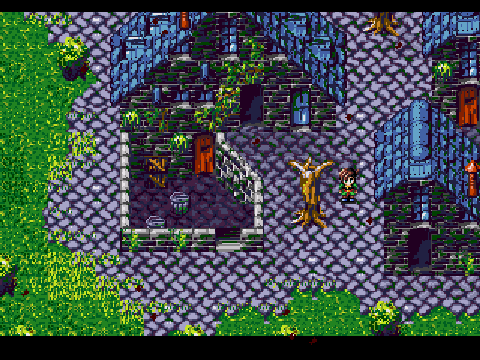 Music samples from the CD version!
The Evergreen Fields
Battle Theme 1
Home
Into the Dark
It's still a year or so away from release, it may not even ever make it out, but I think this sort of thing is bloody awesome. GOOD LUCK, SPICED POTATO SERVING TAVERN.
Jam it back in, in the dark.