Aug 8, 2006, 04:32 AM

Local time: Aug 8, 2006, 01:32 AM

#1 of 3
America the Beautiful
---
I am not sure how many people have ever watched movie American Beauty, but wow I watched it yesterday after not seeing it for a few years and again it blew me away. It is such an astounding movie, but on the internet I never hear about it much.

For some odd reason it reminds me a lot like Fight Club, even though the movies are really nothing alike except for a few short scenes and that narration as the movie goes on.

How many of you enjoyed this great movie though? Sadly I am a person who loves movies like this.

Fightclub
American Beauty
Matchpoint
ect...

Jam it back in, in the dark.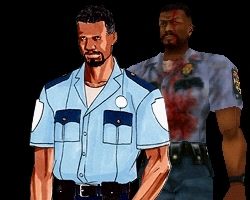 Take this keycard, you can unlock the doors
in the hall with this.
Now GO!
...JUST go!
A hero that lived long enough to see himself become the villain.