| | |
| --- | --- |
| | Oct 7, 2007 - 03:45 PM |

PREPARE YOURSELVES (test your might)
In this entry I tell you things about people you don't know!

But I'll start with pictures of my new car. My mom took these just before I left for my reunion last night.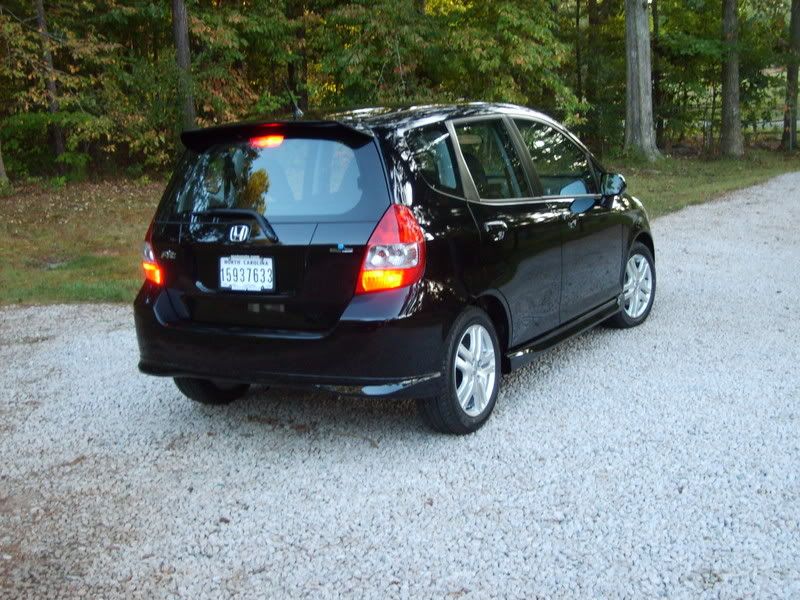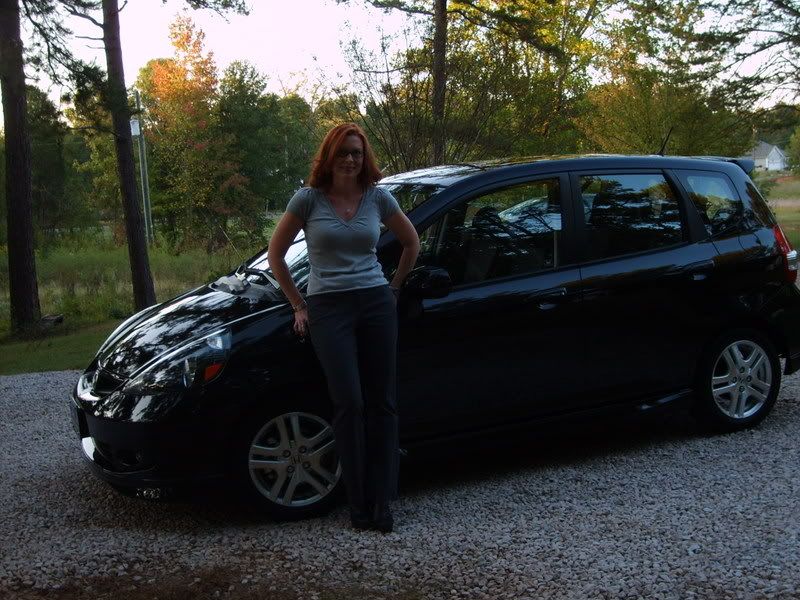 OK, here's the good stuff:

This is Carrie Pierce and her husband whose name I don't know. I once got really drunk on P.J. (Jungle Juice, if you're under 30) at a party she had when her parents were out of town. Also, we got pulled over by a state trooper on our way to the senior prom (a bunch of us girls went together) and she made me hide the pot in my lavender silk shoe.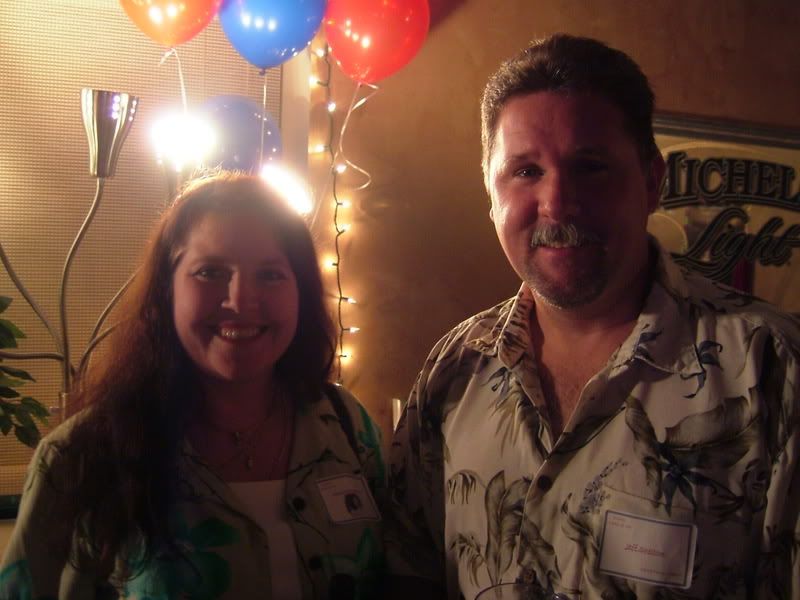 Sorry it's so fuzzy. The big guy on the right in the back is Robbie Muse ("Moose"). He was on the football team and dated my sister. The blonde in front is Lisa Fishe. She was a cheerleader and never spoke to me in school because I wasn't popular enough.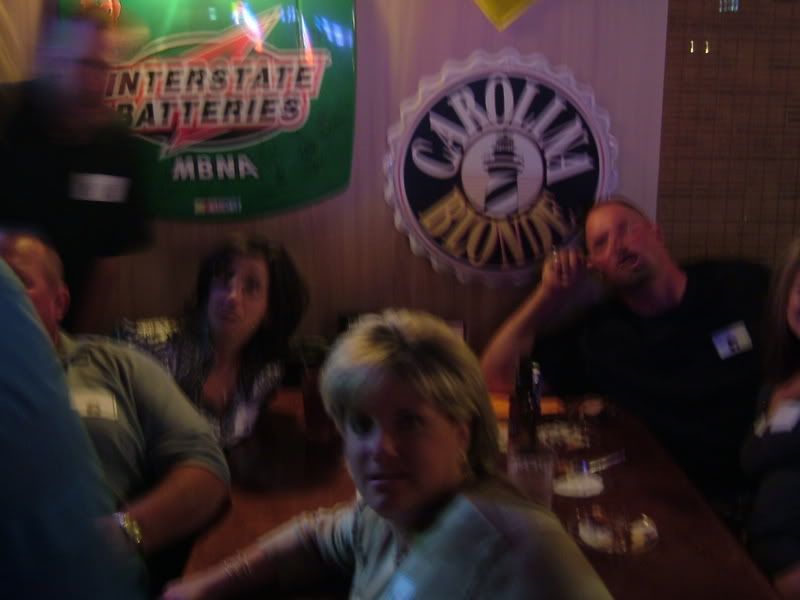 The black dude is Claxton Graham. Sweetest guy you'd ever want to meet. The girl is Genie Rumfelt, my best friend from elementary school, and her husband, Derry. She and I had a huge falling out in the ninth grade when she screwed my boyfriend and then bragged about it at church, and we never spoke again until about 10 years ago.




Beth Smith and her husband who I don't know. I was in band with her. She played the clarinet. She looks EXACTLY THE SAME as she did in high school, even down to her hair.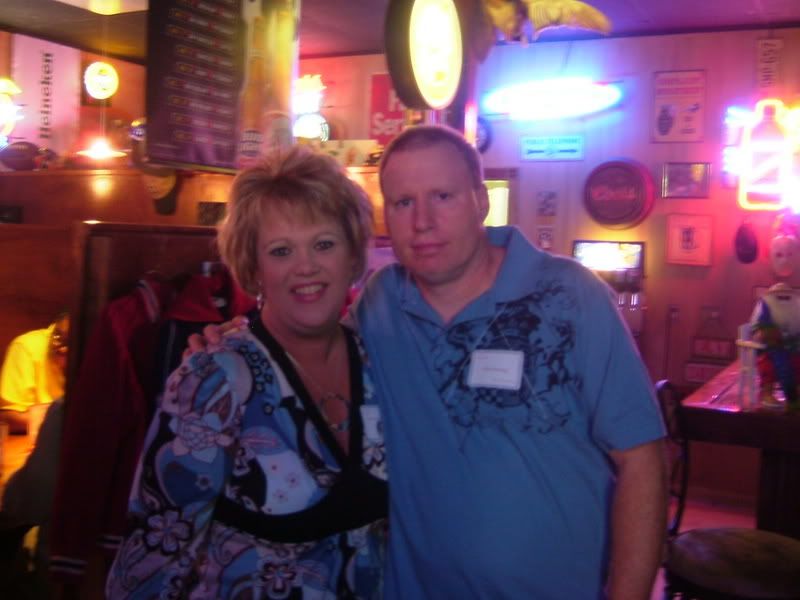 Gerald Burgess on the left and I can't remember the other guy's name. Also, the only thing I remember is that Gerald Burgess had a crush on me.




Laura Mundy and Nicole Oakley. Nicole was one of my very best friends, but she used to say and do the most retarded things. For example, she'd get all dressed up to go clubbing but wouldn't let us see her until she was completely ready. Then she'd come out of the bathroom and go, "Lookie-lookie at this little cookie," or something equally retarded. Her parents were major potheads, which I found extremely amusing.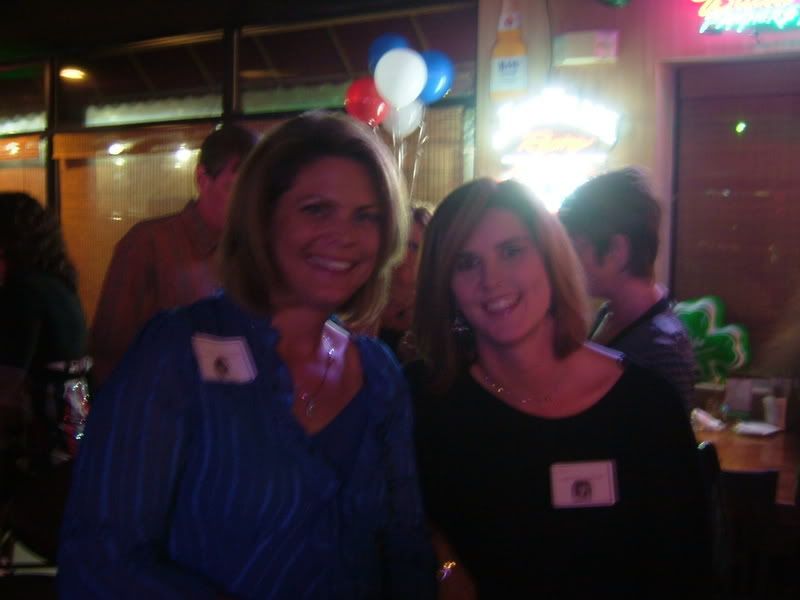 The brunette on the far left with her back turned is Laura Stewart. She was probably the richest girl in school, but she was always super nice. The one in the middle is Kristina Hovis. She was our homecoming queen. The one on the left is Crystyl Lewis. She was knocked up before she graduated high school just like me!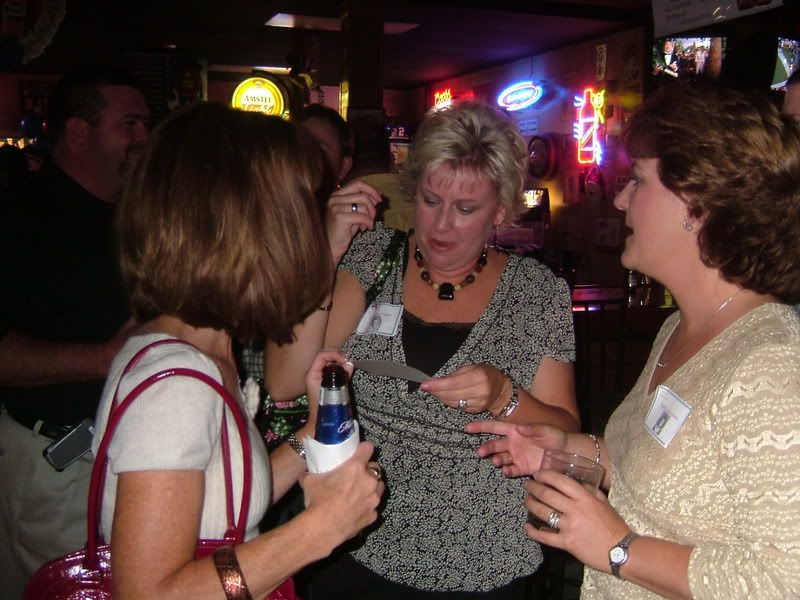 I don't know who the guy on the front left is, but the one behind him in the light-colored shirt is my cousin, David Wyatt. The redheaded guy across from him is my mailman, Nelson Queen. We used to call him "Orange Crush" because he had flaming red hair and it looked like his face had been smashed. The heavy guy in front is Jamie Cantrell. He was the class brain. Last night he pulled me aside and drunkenly whispered in my ear that he was in love with me all throughout elementary, junior high and high school.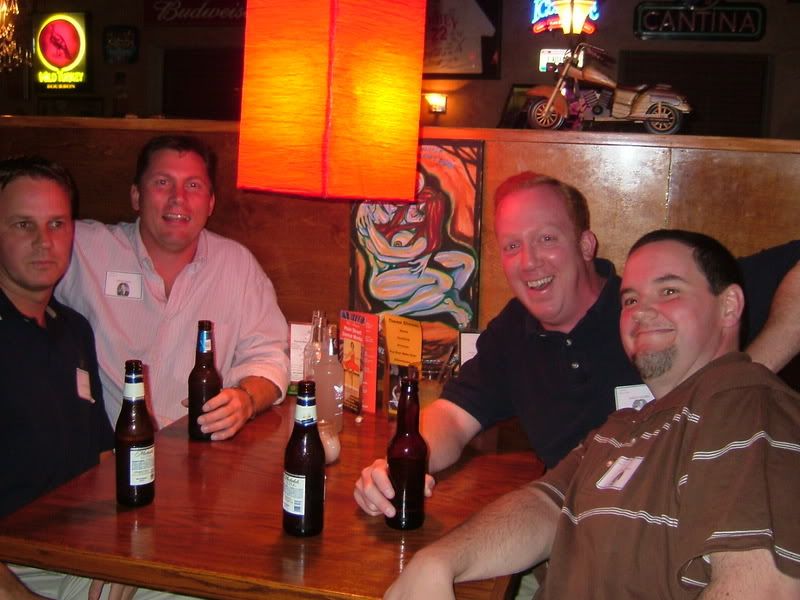 The guy on the left is Mike Williams (with his much younger wife). I was madly in love with this guy but he never would give me the time of day until I started dating Jeff, who I ended up getting pregnant by and marrying. When he saw that I was getting serious with Jeff, he finally decided he liked me and was RELENTLESS in asking me out until I finally caved and went out with him. I remember drinking a lot of beer and singing/rapping every Beastie Boys song on Licensed to Ill before the inevitable happened, which he felt the need to rehash last night while his wife was in the bathroom. The other two are Nancy and Andy Olls and they go to my church. She is the librarian at my son's school and she sings like a bird.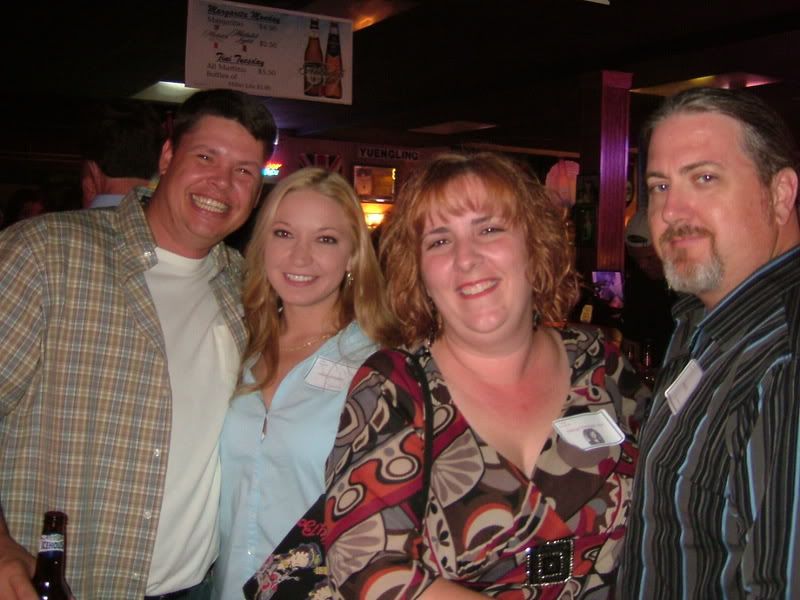 This is Paula Gingles. I used to go to this teen dance club called Glory Days with her almost every weekend. She's such an awesome lady and she has aged better than pretty much anyone else.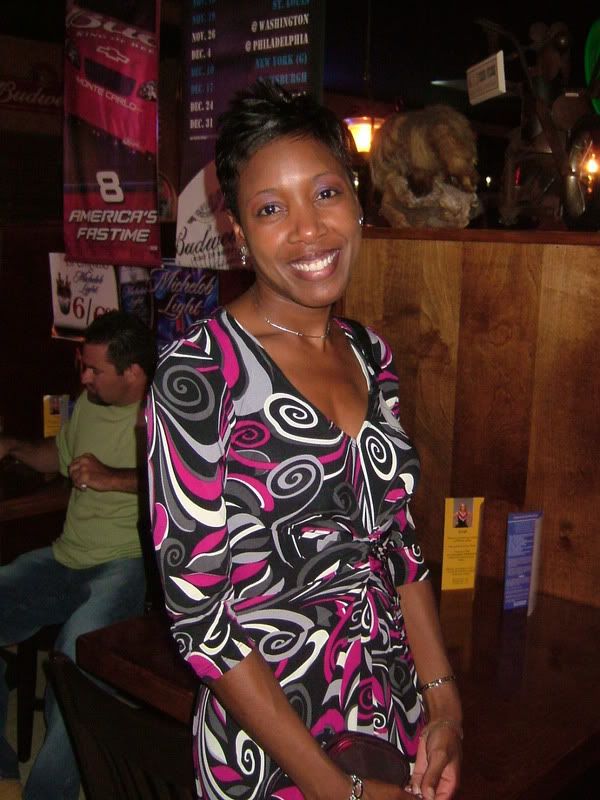 Beth Lawing (my stoner buddy from middle school and high school), Laura Mundy, and Amy Huffstetler. Laura and I were on the rifle squad together and Amy was our majorette. Beth was probably my very best friend in high school. She was the first one I told I was pregnant. I used to run away from home every once in a while when things got really bad with my dad, and her parents would always let me stay at their house for as long as I wanted. She is a ski instructor now, has never been married and has no children. Last night we accidentally spilled her pot all over the parking lot and she got angry, but promptly got over it, courtesy of Jack and Coke. Also, I think she propositioned me but I'm not sure.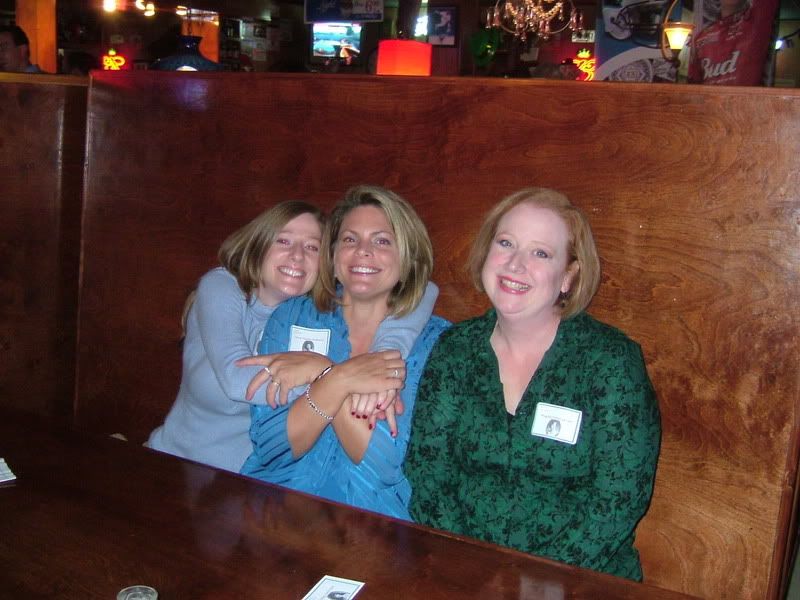 This is a heinous picture of me, but this entry is not about vanity so I'm posting it. Beth, Laura and me.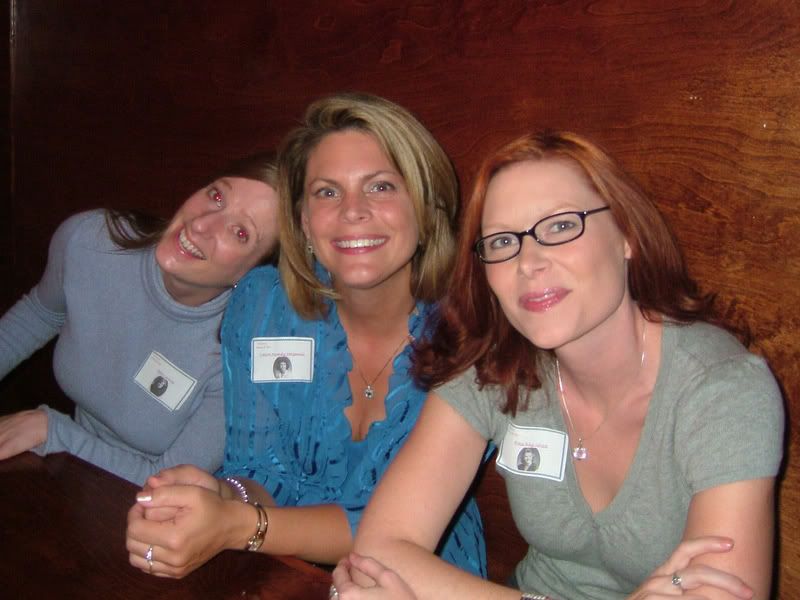 Me, Amy Huffstetler, Beth Lawing and Laura Mundy