| | |
| --- | --- |
| | Aug 21, 2009 - 12:52 AM |

I'm fairly certain I promised some desserts.
I'll start by mentioning that only one of these desert items is a creation of mine. Desert plating was never quite my forte, but I worked with some great people in my classes.

The next three images are some simple Milk Chocolate/White Chocolate mousse, placed in a chocolate cup for service.

I'll open off with mine (to get it out of the way). this was later in Baking and pastry, and I was already well aware of my decorative deficiencies, so instead of focusing all my time into making something sauce based for design, I instead opted to run some experiments making the chocolate cups (we used a warm chocolate sauce, dipped water balloons partially within it, and placed them in our freezer)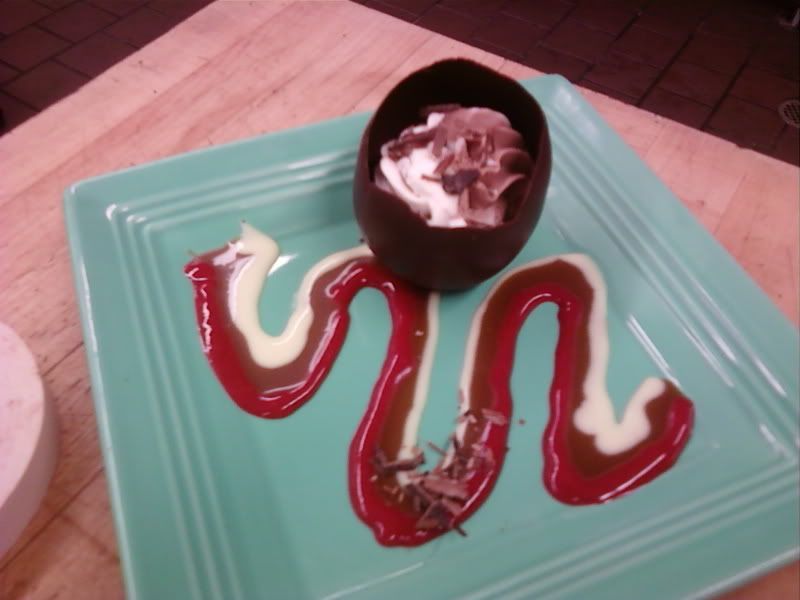 Next up is the creation of a friend of mine who generally showed a great sense of apathy for all things around him in the food industry, and in general.





This here is some great sauce work from "Amanda!", as the sticker would so imply. She was our classes resident young person, and also dated my best friend through school. They're both good people =D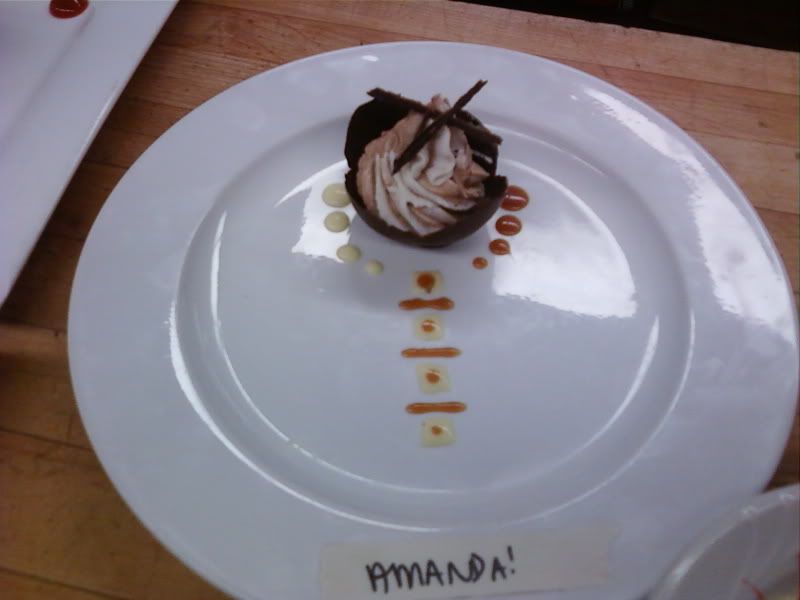 Now, this next plate here is from someone who, I feel, shows great artistic talent.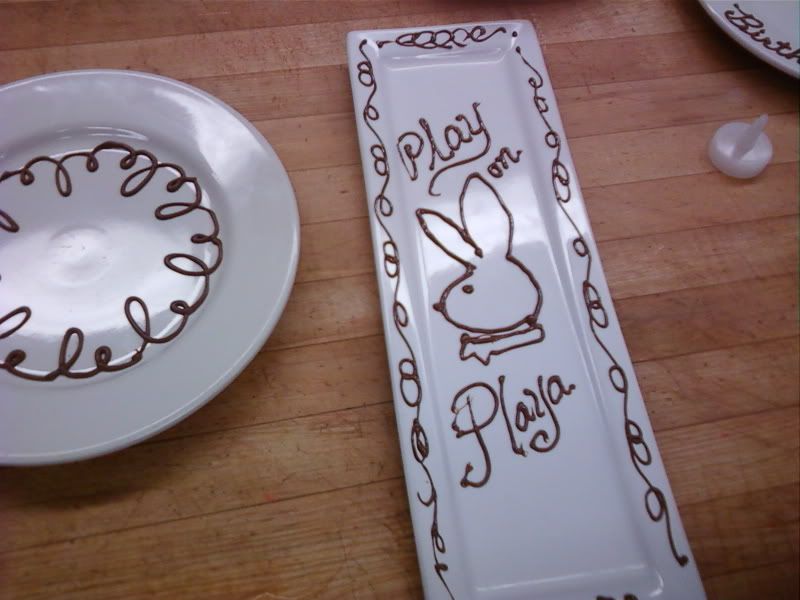 I might also mention, he free handed this in one shot, so despite the minor imperfections, it's still pretty god damned good.

| | |
| --- | --- |
| | Currently Playing: Rake's Song - The Decemberists |