| | |
| --- | --- |
| | May 18, 2015 - 02:11 PM |

And I've emerged.
The last 6 months (plus some) have been probably the most busy, stressful, and rewarding months of my life. Three major projects, all leading up to their own training meeting, in the matter of 6 months. To put that in perspective, the average timeline for these types of projects is typically somewhere between 3-4 months each, ideally more.

I can't give too many details (confidentiality, and all that), but my first project was the launch of a new product for the rare disease, acromegaly. The training meeting took place in January, at the Gaylord in Washington DC. The training was really well received, and our client and the brand members were all thrilled with how things went.

As the week went on, I noticed a lot less 'business suits' milling around the hotel, and a lot more… cosplayers. Turns out there was a video game convention going on the week after our meeting was over. And who walks in as we're waiting in the lobby to leave, but Sim! It was a brief encounter since we were on our way out, but coincidences like this never cease to amaze me.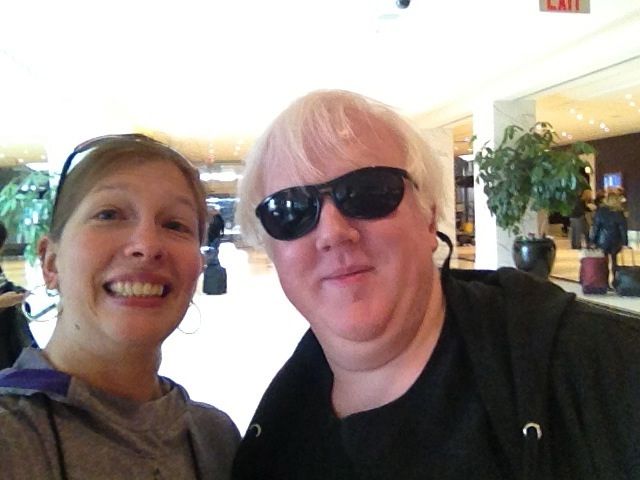 Once we got back to CT, it was a mad rush to work on the next project, which was launching a hemophilia product in Las Vegas in March. This meeting was a little more chaotic, because our original client had moved on to another job, leaving his much less organized team to keep things moving. Otherwise, we pushed through it and had a successful meeting with only a few small hiccups.

My boss was cool enough to let me stay in Vegas a couple of extra days, since I'd never been and wanted a chance to explore. A good friend from college flew out and joined me, so we were able to do the tourist thing for a couple of days, which was some much-needed fun.



It was a fun trip, but I'm not sure if I'd be interested in going back. It didn't leave me saying "I HAVE to come back to see more" like my trip to New Orleans did. Mostly it left me saying "Ugh, public transportation here SUCKS" and "Why do we have to go THROUGH the casino in order to get to [insert just about anything here, be it a restaurant, the taxi stand, the pool, a vending machine, etc]?"

And finally, this last week completed a merged training, which was the biggest challenge I've faced as a producer yet. Two brands, two different workshops each, both with workshops happening at the same time. Tons of props, materials, details that needed to be paid attention to. Thankfully I had a great team to work with, and we shouldered through. There was one snafu on the last day that my boss was pissed about, but the clients didn't think it was a big deal. They gave me BIG props at the very end (right in front of my boss), so I'm hoping that cooled her jets a little, and I won't be chewed out for it.

I got to stay one extra day down in Florida, which gave me the opportunity to see the folks I consider my 'second' set of parents. We spent the short time we had mostly relaxing, but I got to try out kayaking for the first time with them, which was a blast. I wanted to see a Manatee, but no such luck… instead, I scared the crap out of myself by thinking that a log underwater was an alligator.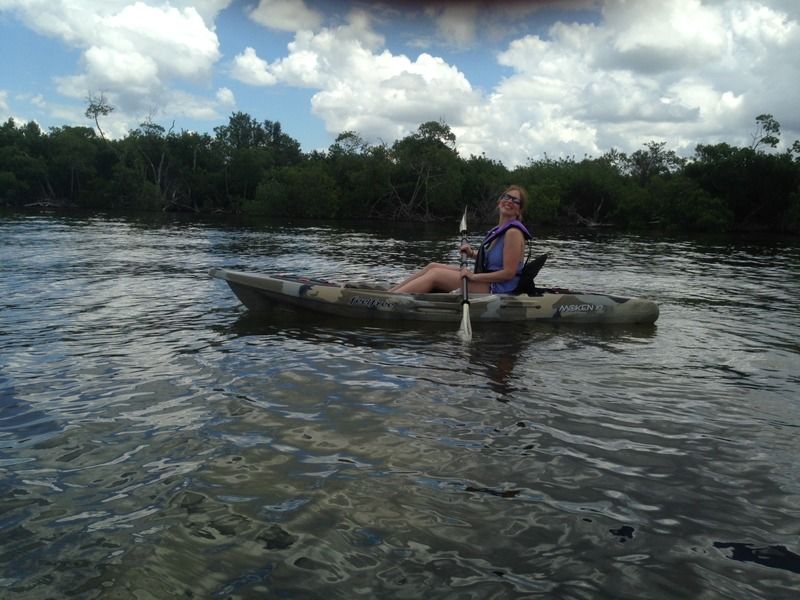 And to wrap things up, yesterday my younger sister graduated with her Masters Degree! I'm super proud of her. She's never been much of a student, but I pushed her to continue, since her major (psychology) NEEDS at least a Masters to really be considered. Got me a little jealous too… my family always thought I'd be the first one to get my Masters… almost makes me want to go back. (Insert 'THREE DEGREES' joke here.)




All in all, its been a REALLY busy time in my life. Time for a break. I think I'll get that when I'm up in Maine with most of you guys, come June.