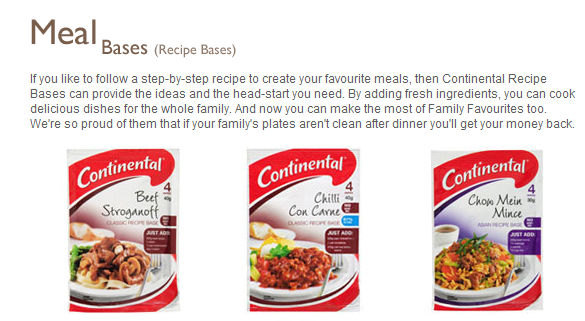 Okay so it's 'family'. But one person can be a family, right? If not I'll sue them for being racist.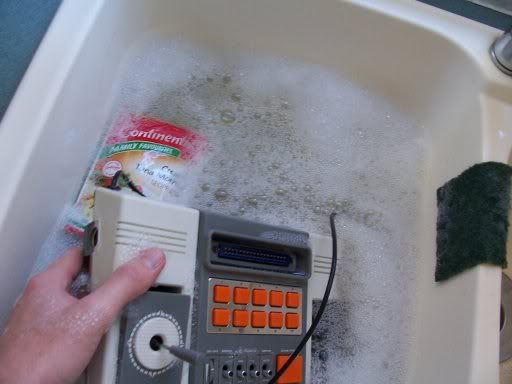 I was washing up last nights plates when ACTION NOISES, a Family Favorites Recipe Base floats up! I really wanted a beef one, but Woolworths FAILED ME again like the big consumer whore FAILURE location they are. So I picked out a tuna one. Creamy Tuna Mornay, oh my. Sounds good. For breakfast.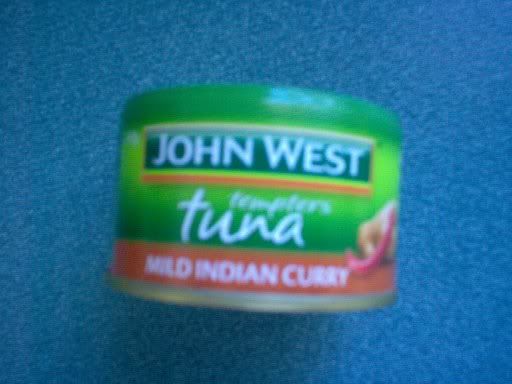 How unfortunate, Mild Indian Curry flavour tuna... why does this EVEN EXIST?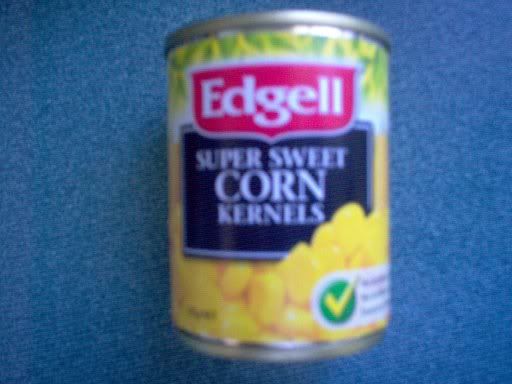 The packet also demanded corn, so I got some damn corn alright. Fun fact, I hate corn! Super sweet corn suits a super sweet girl like me. *BLUSH* Oh you.
Also a cup of milk! But milk is boring by itself!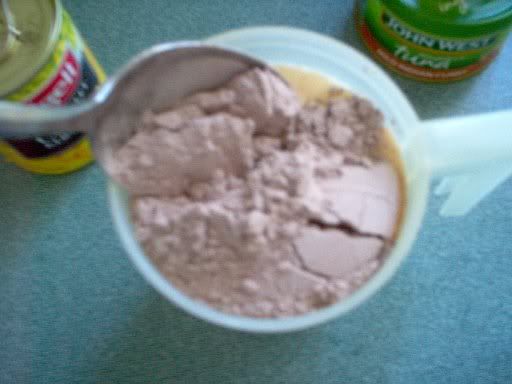 So I will add some horrible non-blending chocolate powder. BUT BUT now the packet wants pasta! I didn't think this one through, which is so shocking and unlike me.
WHAT WILL I DO?!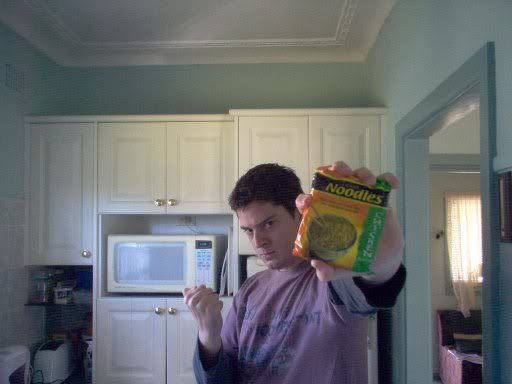 FUCKING NOODLES. Also I guess I peeled off a layer of skin. Let's create taste!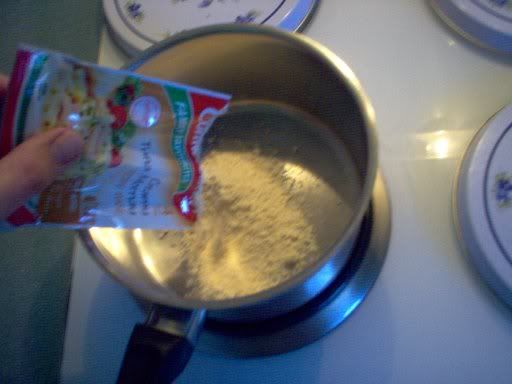 Wow.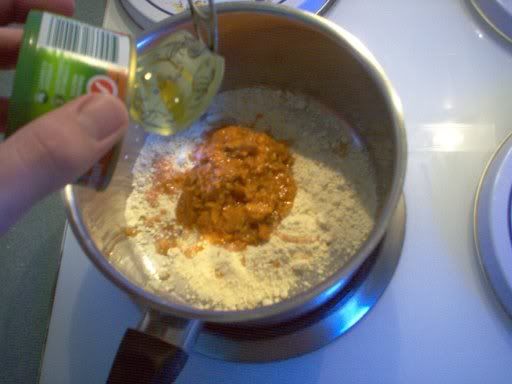 WOW.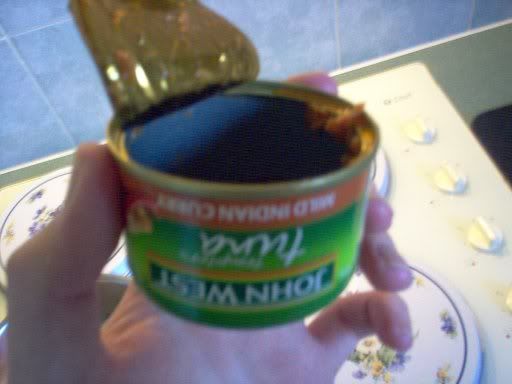 THE PEELING OPENING BIT THING IS ON THE WRONG END. Sloppy production, India. Maybe I will give you a call to complain.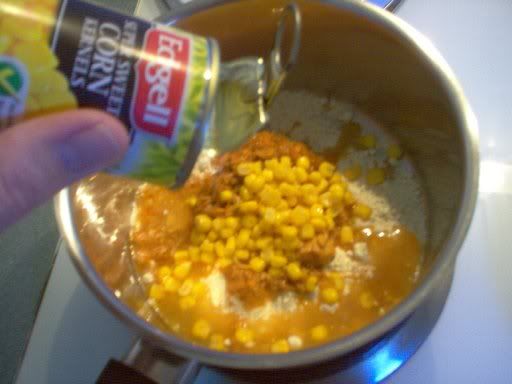 Noooo so horrible!
Might as well use the chicken death salt that came with the noodles.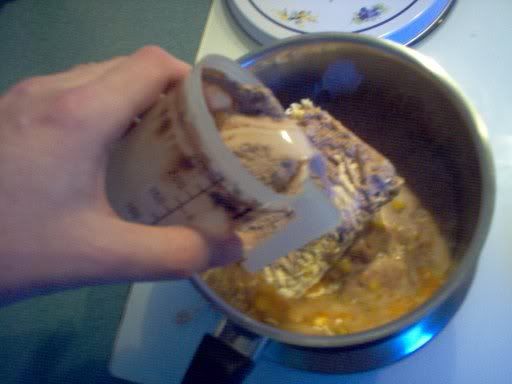 And finally, the milk. Now it's gotta cook for fifteen minutes, with stirring every now and then.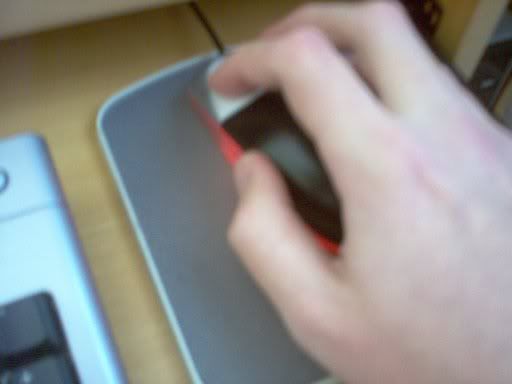 I've got some time to go on da computah and create something new and exciting in MS Paint.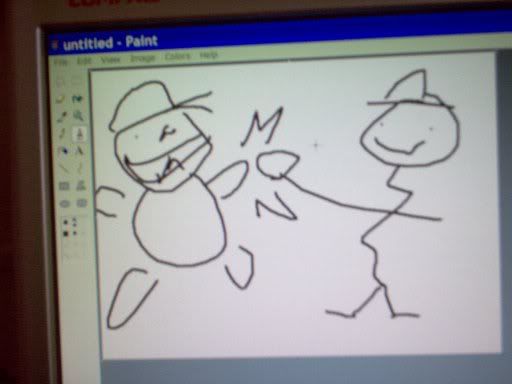 Yes, good,
good.
But I began to smell something more unusual than I was expecting! So I strolled back into the kitch-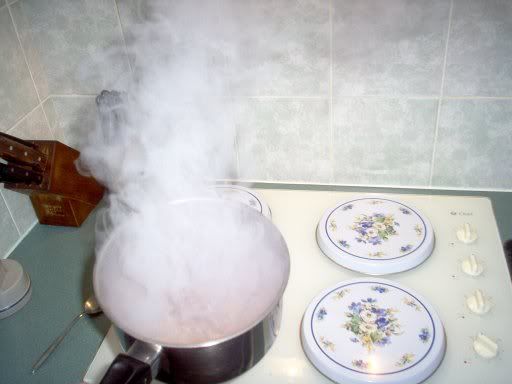 Whoops. Forgot that I'd put the hotplate on full bore to get things going.
HMMMM.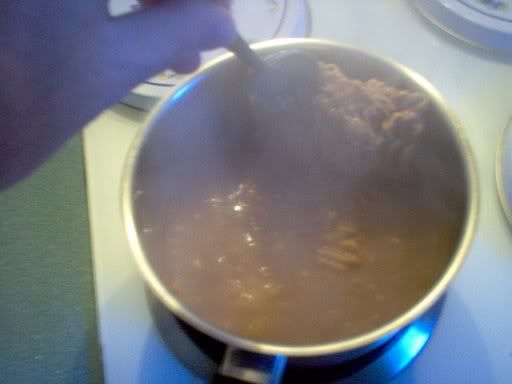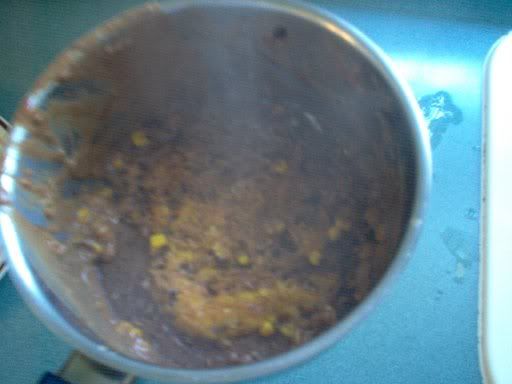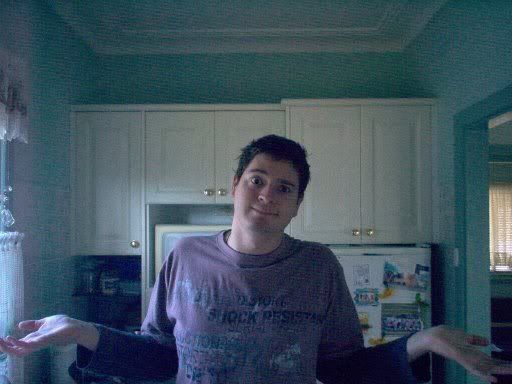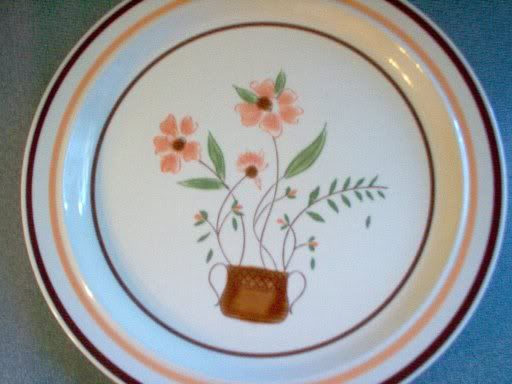 Sure I've ruined a pot, but my meal is complete in less than five minutes! A pretty flower plate.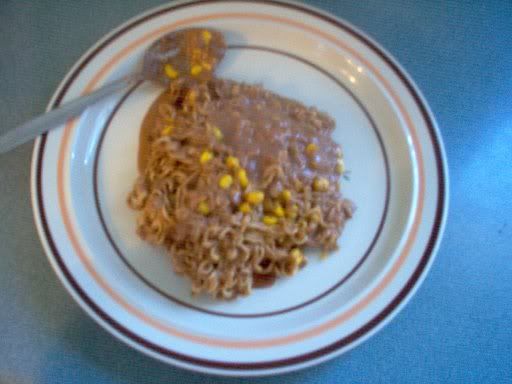 BOTCHED OPERATION.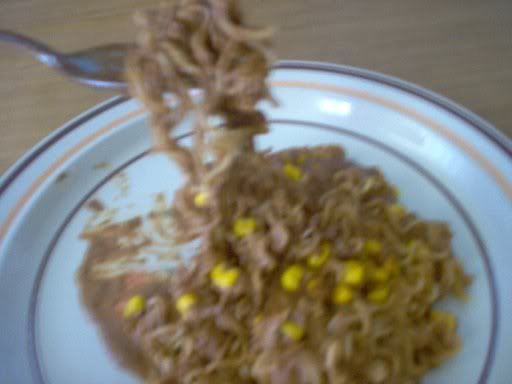 Yeah this looks pretty good. Best breakfast ever?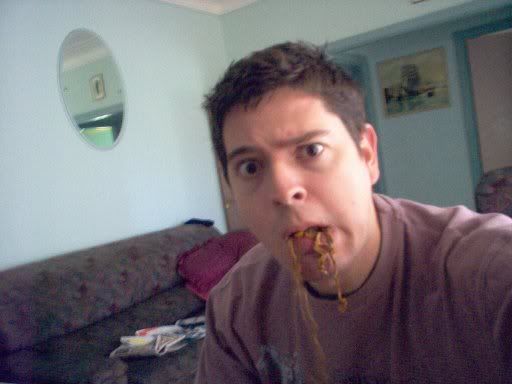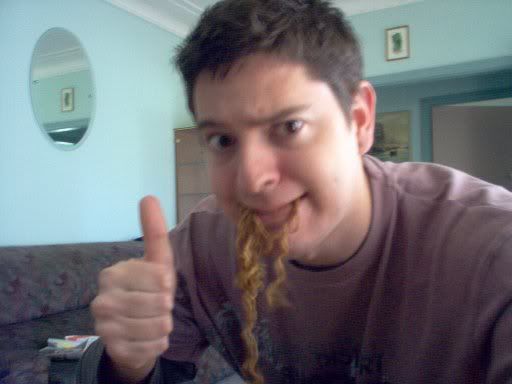 IT ACTUALLY IS OKAY. The chocolate barged its way through everything, it's nearly the only thing you can taste!
THIS WILL NOT DO.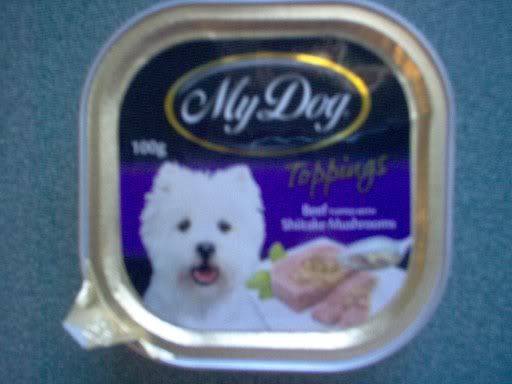 Time to eat my dog. It's beef, my dog is actually a cow. So that's automatically better than tuna. Unless the tuna is BEEF FLAVOURED which is what I'm hoping will happen for a victory lap.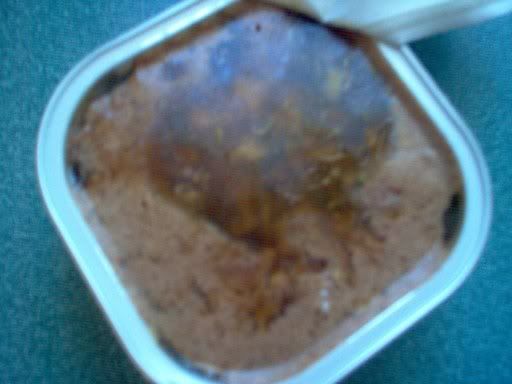 Super shiny!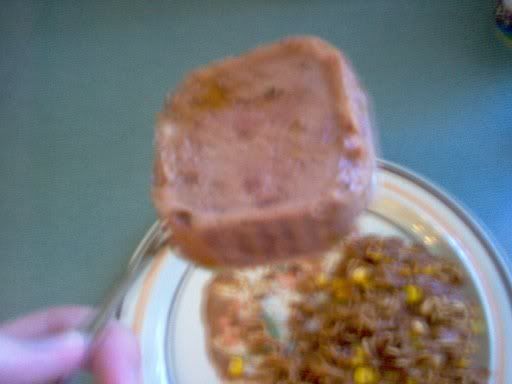 Impressive.
But it seems too dry. This is supposed to be a 'creamy' tuna! The closest thing I had was, uh..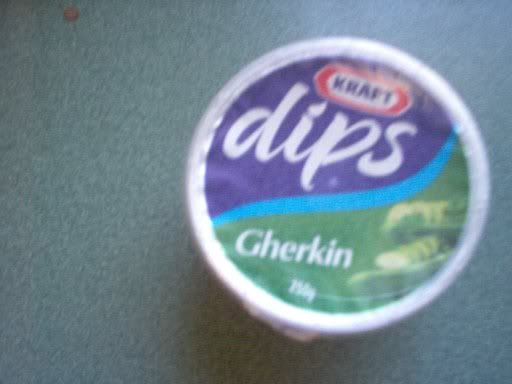 Apparently it expired early last week, but it's dip. That stuff lasts forever. GHERKIN dip especially. That and twinkies are all the world's going to be left with when it eventually explodes due to skateboarding punks. You'll have to eat them together.
Slooooowly.....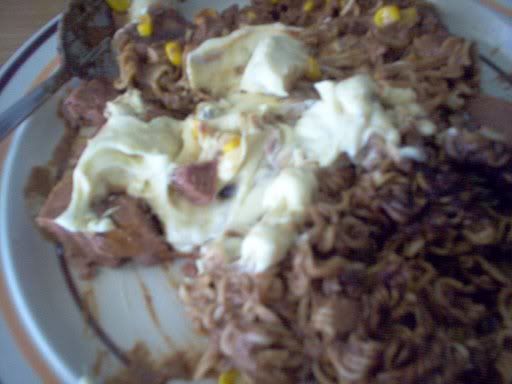 There we go. Fuckin' stunk something shocking.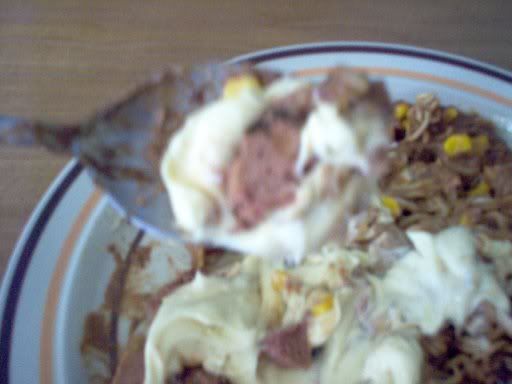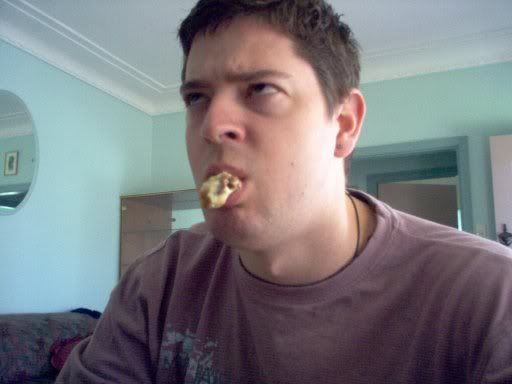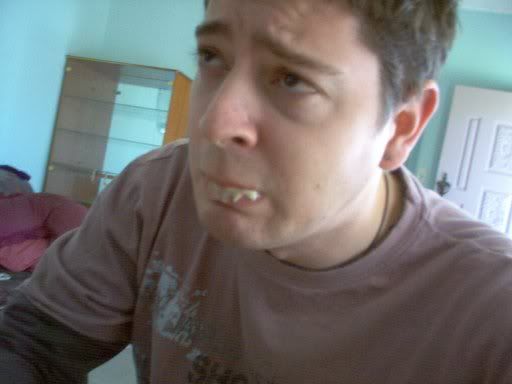 Yum.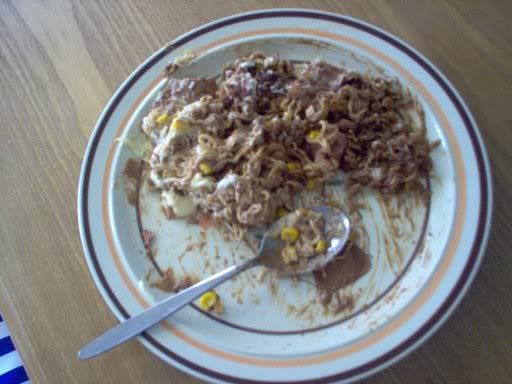 I couldn't clean my plate.
So tomorrow I'm sending them a letter, my receipt, a photo of my unfinished meal fit for a king and the original packaging (not in this pic because I forgot lolol). Lucky their address is listed on the bottom of the website!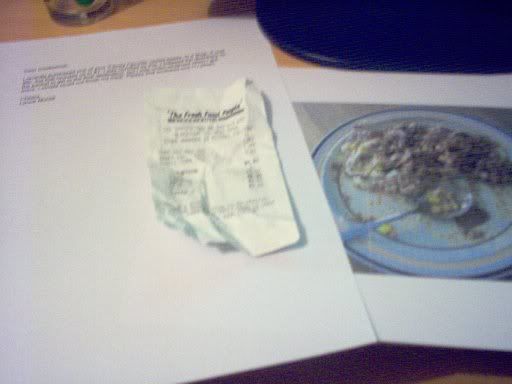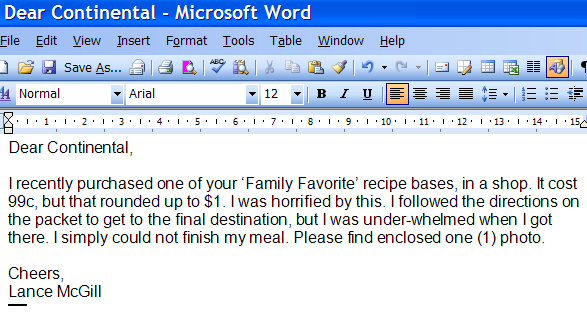 I'll keep you updated!