| | |
| --- | --- |
| | Apr 9, 2009 - 12:10 PM |

My bookcase is going to be awesome


I have too many games though.

Anyway, hi. If you don't know, I moved to my own appartment just now. Officially I've been a tenant for 9 days now, but I moved most of my stuff on Saturday. Still emptying boxes, it's a big mess so I've tried to line up to the photos to cover it. Just imagine massive piles of cardboard boxes outside the edges.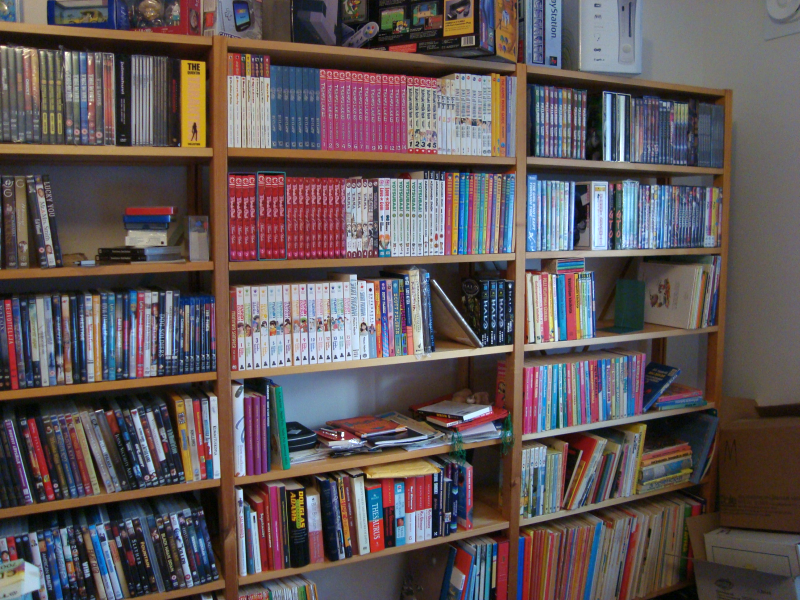 Look at all this animu shit.




Look at all this animu artbook and guide and comics shit.




My new bed. Well, new for me since I got my brother's old Hästens which has been at the attic. It took me a few days to air it, but it's pretty nice to sleep in. I slept in the living room on my old mattress before that (visible on the left, there. Again, picture piles of boxes outside the frame, to the right.




Kitchen is already a bit of a mess because my parents come practically every day and I haven't felt like cleaning up just yet.


More proper pics once I get the place up and running.