| | |
| --- | --- |
| | Sep 7, 2008 - 09:58 PM |

bbb
I was in the city a few days ago, passing by the art gallery, as it's a very large building that's hard not to pass by when heading somewhere that's close but alternative routes would consume far too much time and leg power and there's like water that you'd have to get through and boats and shit would clunk you on the head and whoa now time to put this on the lunch menu.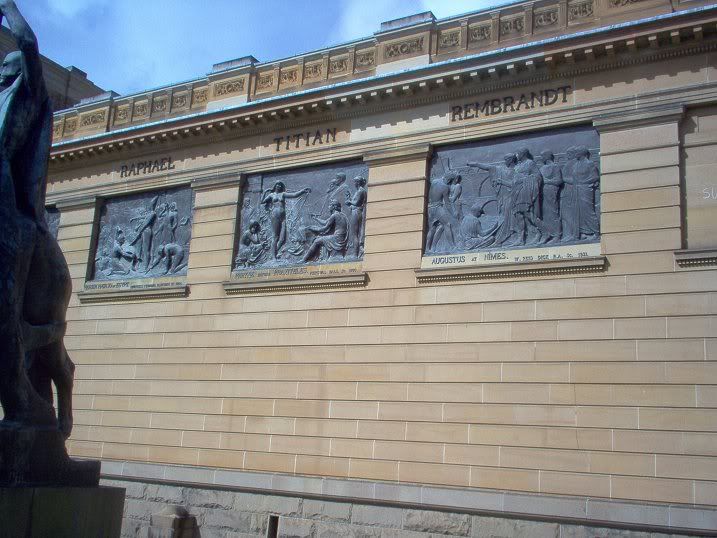 A whiiiiile ago, a number of these things were cracked. Possibly by rad 80's style punk gangs hurling their chains at them and break dancing, they took them down and the spots have been empty ever since. UNLESS!



A CHALK HERO HAS ARRIVED.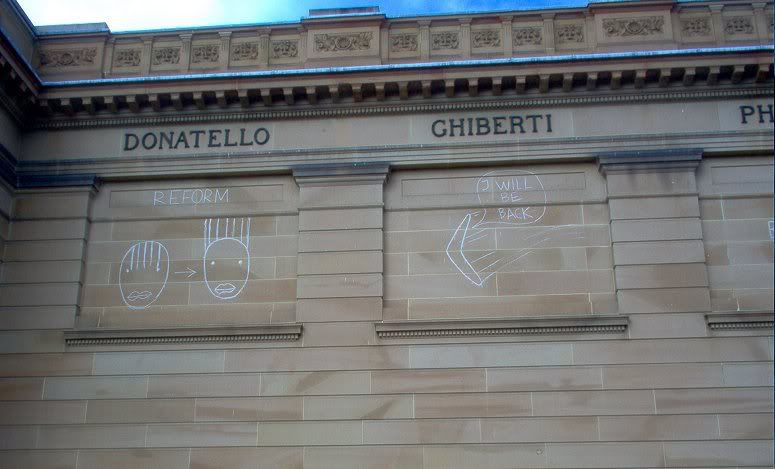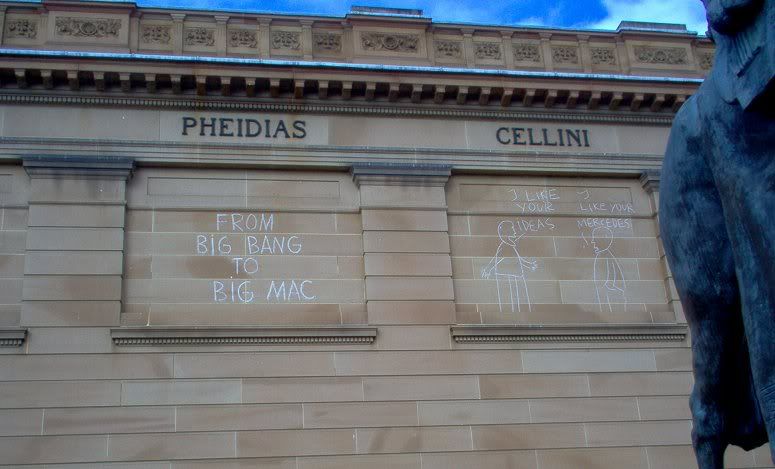 They're gone now.
I hope the real replacements are exactly the same. But with lasers.

I broke a Star Wars pinball machine at the arcade, knocked Jar Jar Binks off his plastic stand at the back which isn't really supposed to happen. He slid down the table a bit and ended up trapping my ball, so the machine eventually counted it as lost. I launched the next ball, also got stuck. Jar Jar continues to ruin everything all these years later!

| | |
| --- | --- |
| | Currently Playing: Glory Hill - Falling Down |